ISoA artist participates in Yoko Ono exhibition
ISoA artist Jacqui Grant has responded to a call from Yoko Ono to send a piece of text and a photo for inclusion in her exhibition; ARISING, which is currently being shown at the Reykjavík Art Museum.
The exhibition invites women to send testament of harm done (to them) for being a women.
Jacqui's practice, which you can read about on her website focuses on 'women's issues and the way beauty and women as a whole are portrayed and seen in public'.
We snapped this photo, which we think is fantastic, on her studio wall on Friday: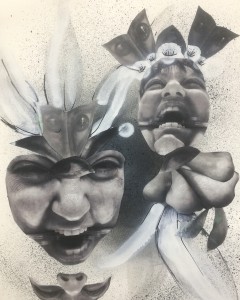 Recent Posts

Recent Comments