Exhibition of paintings from our classes in St Albans
Sunday was the Private View for our latest exhibition, which showcases the work of students who attend the two leisure painting classes for adults we hold in St Albans. Thank you to everyone who submitted work and to our tutor Karen Walters who arranged the show. It was a really lovely event.
Congratulations to Ayse McGowan, who was awarded first prize for her paintings, and to the three runners up, Christine Barker, Maureen Emerton and Moria Taylor.

First of two paintings by winning artist, Ayse McGowan……

….. and the second painting by winning artist, Ayse McGowan.

Runner up Maureen Emerton

Runner up Christine Barker

Runner up Moria Taylor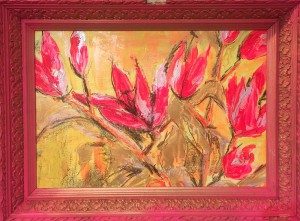 Recent Posts

Recent Comments