Portrait Painting and Drawing in Whetstone, North London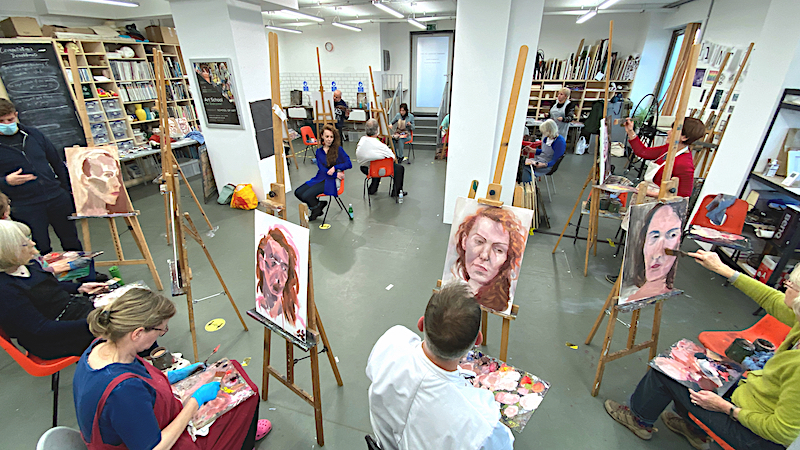 Portrait Painting and Drawing and is a class for students of all levels wishing to improve their portrait skills, working directly from a model in our studio. Different models will sit each week. Some poses will be offered for the full length of the session, whereas other weeks will consist of shorter poses for sketching and fast experimental work.
In the studio, dry drawing equipment, easels, boards, paper, model fees and refreshments are all included in the price of the course. Paints will only be made available when it is the focus of a particular session. Students may wish to bring their own paints and surface to work on for any other session should they wish to do so.
This course is also available online to students who have a Zoom Pass.
Throughout the term, Royal Academy trained Michael Kirkbride NEAC will demonstrate and suggest a range of techniques and use the work of other artists as examples.
The studio based class will be limited to fourteen students allowing each student to have a clear view of the model.
Click here to return to the full list of classes and to enrol.